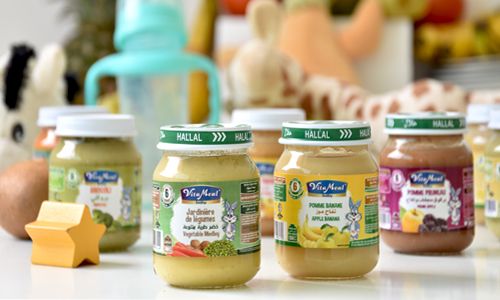 De 6 à 36 MOIS :
Vitameal Baby Small jars
With more than 20 recipes Vitameal baby introduce the good taste to your baby for different flavors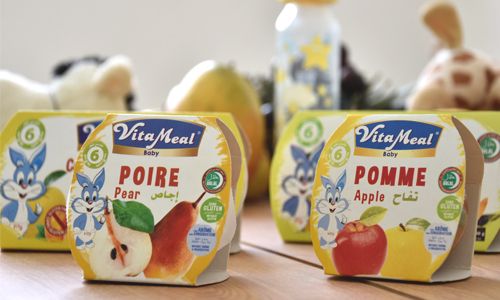 From 6 to 36 months :
Compots Vitameal baby
With our small fruit compots Vitameal baby, your baby is initiated little by little to the taste of the yellow, red and exotic fruits through our range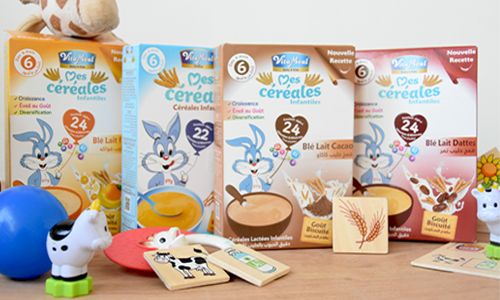 From 6 to 36 months :
Baby cereals Vitameal baby
VITAMEAL Baby Biscuit Baby Cereals recipe is one of the only infant formulas to deliver real nutritional benefits to your baby thanks to its 22 vitamins & minerals.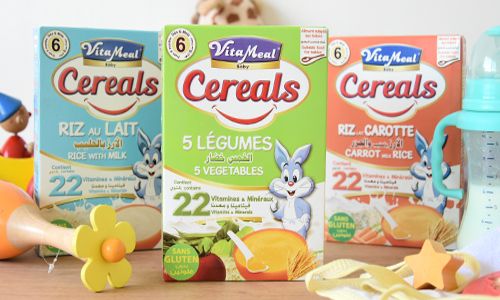 From 6 to 36 months :
Gluten free cereals Vitameal baby
With its composition of 22 vitamins and minerals Vitameal Cereals is at your side to meet the specific needs of children from 6 months to 3 years old.  
From 6 to 36 months :
Baby Juice Vitameal baby
Let your child discover new tastes and new flavors by offering him the juices Vitameal baby.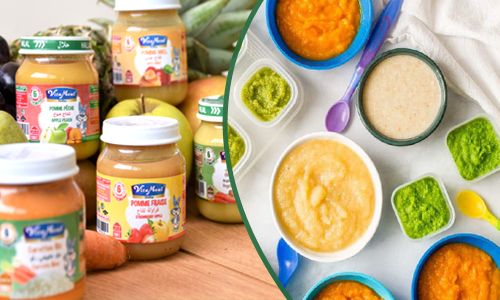 Small Baby Food Jars :homemade or industrial?
The safety of the QUALITY since the small jars are manufactured in strict Respect of the international regulation